In een ander Licht ~ In another Light
You can read the English text below the Dutch text.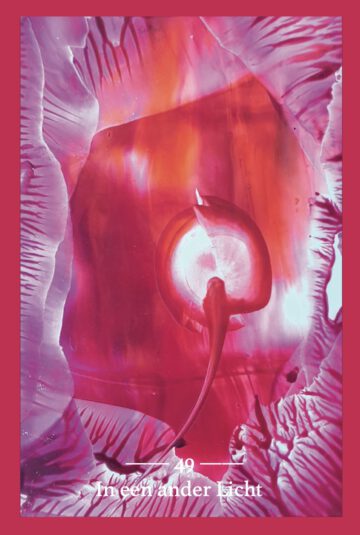 Als het licht in het midden van de tekening niet zou zijn ontstoken dan zou je de dolfijnen niet hebben kunnen zien. Evenals de vrouw die het licht vasthoudt. Het licht geeft haar de mogelijkheid om door een tunnel te kijken en haar licht te laten schijnen op iets dat eerder niet zichtbaar was. Als je deze kaart hebt gekozen dan mag je je licht nog meer laten schijnen. Van binnen naar buiten zodat het licht van buiten bij een ander naar binnen kan stromen en zo alles in een ander, nieuw, licht zet. Zou dat verlichting zijn?
Affirmatie: "Ik laat mijn licht schijnen en maak het onzichtbare zichtbaar. Zo creëer ik een nieuwe connectie"
~~~
English:
If the light in the centre of the drawing had not been lit, you would not have been able to see the dolphins. Neither could the woman holding the light. The light allows her to look through a tunnel and shine her light on something that was not visible before. If you have chosen this card then you may let your light shine even more. From inside to outside so that the light from outside can flow into someone else and thus put everything in a different, new, light. Would that be enlightenment?
Affirmation: "I let my light shine and make the invisible visible. Thus I create a new connection".