Baken van Licht ~ Beacon of Light
You can read the English text below the Dutch text.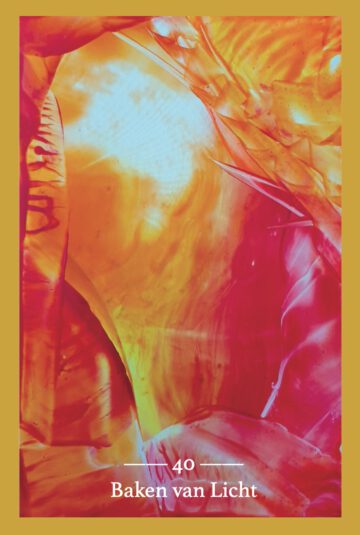 Baken van Licht. Jij bent er ook één. Je hoeft het je alleen te herinneren. Er zijn geen Lichtwerkers want er valt nergens aan te werken. Van Nature ben je al een 'Masterpiece'. Een Lichtbaken. Wanneer je denkt iets te moeten doen om je eigen Licht te laten stralen, bedenk dan dat je werkelijk niets anders hoeft te doen behalve juist dat idee los te laten. Loslaten van die perceptie en gewoon je eigen Licht bevrijden. Stap vol vertrouwen in de schijnwerpers van je bestaan. Oranje geeft in deze kaart ontluikende passie weer. Het rood vraagt je te vertrouwen dat het zo is.
Affirmatie: "Als een vuurtoren zal mijn licht altijd vol vertrouwen overal op schijnen waar dat nodig is"
~~~
English:
Beacon of Light. You are one too. You only have to remember. There are no Lightworkers because there is nothing to work on. By nature you are already a Masterpiece. A Beacon of Light. When you think you have to do something to let your own light shine, realize that you really do not have to do anything else except let go of that very idea. Let go of that perception and simply liberate your own light. Step confidently into the limelight of your existence. Orange in this card represents a burgeoning passion. The red asks you to trust that it is so.
Affirmation: "Like a lighthouse, my Light will always shine confidently wherever it is needed."