You can read the English text below the Dutch text.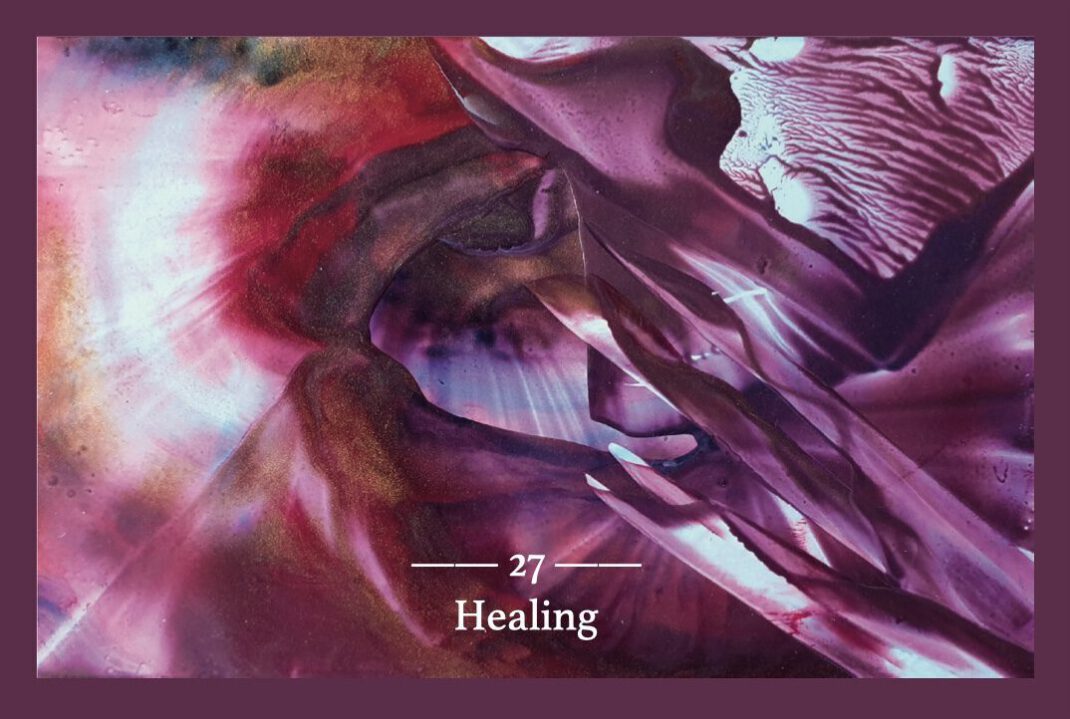 Deze kaart bevat een zeer hoge dosis helende Indianenkracht.
De Indiaan, de wijze, de Healer laat zijn helende werking door verschillende lagen gaan zodat jij het kunt ontvangen. Als je deze kaart iets naar rechts draait dan kun je ervaren dat de energie verandert. Dat deze krachtiger wordt. Het is niet noodzakelijk om het te zien of te voelen. Deze kaart doet z'n werk zonder dat je daar iets voor hoeft te doen, behalve je toestemming te verlenen. De kaart moedigt je aan om wonden, klein of groot, fysiek, mentaal of lichamelijk, te helen. Zodat je vrij bent van zwaarte. Langer naar deze kaart kijken kan zorgen voor nieuwe inzichten. Neem ze met liefde in ontvangst. Volg de wijsheid van je hart.
Affirmatie:
"Ik laat Healing zijn werk doen en voel direct mijn eigen helende capaciteiten."
~~~
English:
This card contains a very high dose of healing Indian power.
The Indian, the sage, the healer allows his healing power to pass through various layers for you to receive. If you turn this card a little to the right you can experience that the energy changes. That it becomes more powerful. It is not necessary to see or feel it. This card does its work without you having to do anything except give your permission. The card encourages you to heal wounds, small or large, physical, mental or bodily. So that you are free of heaviness. Looking at this card longer can bring new insights. Receive them with love. Follow the wisdom of your heart.
Affirmation:   "I let Healing do its work and immediately feel my own healing abilities."